PHOTOS: Fans Head Over Heels For Keira Knightley In New York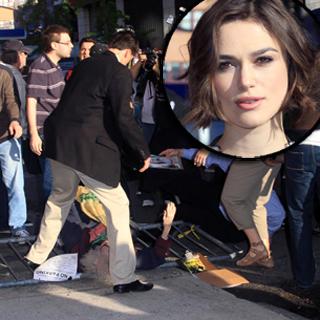 Pirates of the Caribbean stunner Keira Knightley has some passionate fans.
Followers of the Academy Award-nominated Pride & Prejudice star, 26, caused a scene in New York on Monday as the beauty wrapped up an appearance on the Daily Show with Jon Stewart.
The throng of onlookers gathered so close to the rail that it fell over, taking a lady down in the process, and causing the Never Let Me Go star to scamper back to her car in the ensuing chaos.
Article continues below advertisement