Kate Gosselin To Fight $10k Court Ordered Fee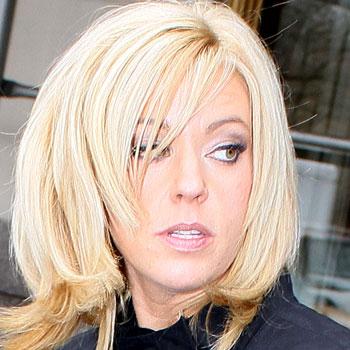 RadarOnline.com Staff Reporter
Reality mom Kate Gosselin plans to fight a judge's decision that she must pay $10,476 in unpaid counseling fees.
Pennsylvania Magisterial District Judge Gerald Feissner ruled that the mother-of-eight must pay therapist Sylvia Lafair, who said the Gosselin's asked her to fly to Los Angeles to provide marriage counseling for Kate and her then-husband Jon Gosselin in March 2009.
Article continues below advertisement
Kate's lawyer Kimberly Borland has appealed the decision. Gosselin testified last week that she never had contact with Lafair, who runs Creative Energy Options of White Haven in Pennsylvania.
When RadarOnline.com contacted Lafair today she said: "I have nothing to say about that case."
Lafair said she billed both Jon and Kate separately for her services but neither paid the bill. Kate testified that she hired her own counselor and Lafair's services were only used by Jon.
MORE ON:
Jon and Kate Plus 8
PHOTOS & VIDEO: Kate Gosselin Goes Southern Belle On Us
The decision against Kate does not seem to be praying on her mind – in her latest Twitter entry she wrote to her 13,000 followers:
"Top of the morning to you all! Another school day abt to start... What are all my tweeties planning for the weekend? Do tell..."
The judge's order, which was signed on May 13, gave the reality mom 30 days to pay the outstanding bill plus $151 in court costs, but her lawyer filed an appeal at Luzerne County Court on May 17, 2011.