Jennifer Aniston's Beloved Dog Norman Dies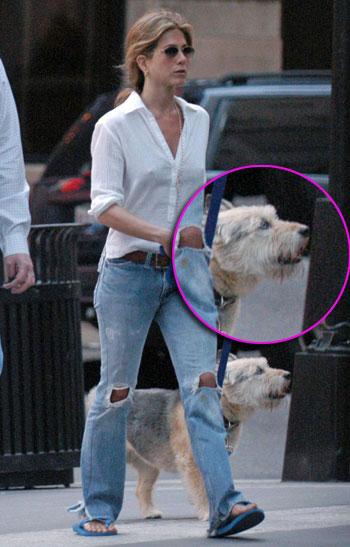 They say all dogs go to Heaven.
Jennifer Aniston's beloved dog Norman has passed away at age 15.
The Welsh corgi-terrier has been Jennifer's best friend, traveling with her on location and running on the beach with her while she camped out in Malibu after her breakup with Brad Pitt.
"He died a few weeks ago," Aniston's rep told People magazine. "He was an old dog and it was just his time."
Article continues below advertisement
Her constant companion, Norman seemed to take Aniston adopting a second dog in stride, playing along with her white German shepherd named Dolly.
When Jen took him on the Chelsea Handler show recently he wouldn't take directions to sit. "He's 15 years old, he doesn't care anymore," Jen said.
In a sweet homage to her pooch, she purchased her new $4.5 million apartment in New York under the dog's name, The Norman's Nest Trust.