Get The Mermaids' Glow! Splashy 'Pirates' Beauty Secrets Revealed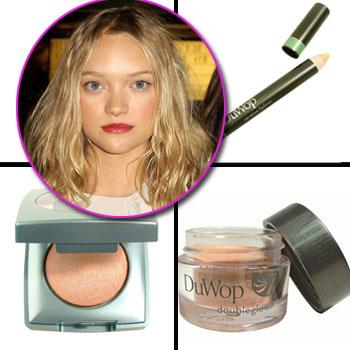 RadarOnline.com Style & Beauty Editor
Want to get a mermaid glow? RadarOnline.com has all the details on how Gemma Ward, Jorgelina Airaldi, Sanya Hughes, Antoinette Nikprelaj and Daphne Joy got gorgeous for Pirates of the Caribbean: On Stranger Tides, which hits the bigscreen on Friday.
Check Out The Products By Clicking Here
To capture the mermaids' romantic appeal, makeup artists used DuWop Doubleglow7, a luminous face balm featuring Illuminating Pearls for instant radiance. To replicate the mermaids' luminous skin, lightly apply Doubleglow7 on key points on the face, such as outer eye corners, cheekbones, chin and the temples. This face balm adds instant, natural-looking shimmer to skin without heavy makeup application.
Article continues below advertisement
Cheeks get the lightest flush of apricot color thanks to DuWop Blushbooster in Mango. For a subtle, flushed cheek, Blushbooster in Mango should be applied to the apples of the cheek, blending upward. This product can also be swept lightly over the eyelids for a total shimmery effect. This unique apricot hue gives skin a sun kissed look without too much pigment.
Shooting in and out of water, all of the mermaids kept their eyeliner from smudging and their lipstick from feathering with DuWop Reverse Eyeliner and Reverse Lipliner. To keep eyes looking perpetually perfect, Reverse Eyeliner acts as a barrier to keep eyeliner from smudging. Simply sweep the pencil underneath the lash line and liner to keep makeup in place. Similarly, to keep lipstick or gloss from feathering, Reverse Lipliner easily shapes lips without the harsh edges of a lip liner. Start at either corner of the mouth and draw a line up toward the bow of the lip (drawing the line downward pulls the skin, which you should avoid). Repeat on the other side of the mouth. Draw over these lines two more times; then draw a line along the outside of your lower lip, going over it twice. Finally, apply lipstick or gloss for a perfectly placed pout all day.