Middleton Weight Loss Guru Sues Competitor For Slamming His Dukan Diet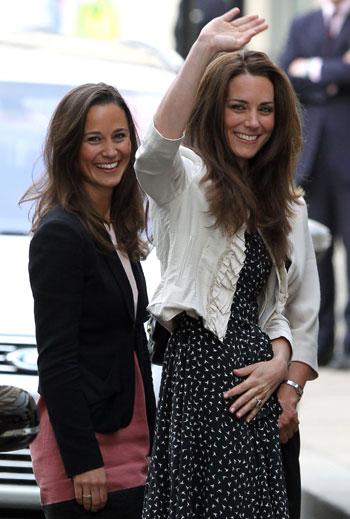 Dr. Pierre Dukan is duking it out in a Paris court over claims by a competing weight-loss expert, Dr. Jean-Michel Cohen, that his Dukan diet is dangerous and can lead to health problems.
Carole Middleton has spoken out about how the diet helped her lose weight, and it has been reported that both her daughters Kate and Pippa used it too, in the months leading up to the royal wedding last April.
Article continues below advertisement
But his hugely popular book – The Dukan Diet has sold 600,000 copies worldwide and has several Hollywood fans – is not without its critics.
Foremost among them is Dr. Cohen, also a Paris-based weight-loss expert. When he was quoted as saying the Dukan program "leads to serious health problems in some patients such as a strong rise in cholesterol, cardiovascular problems and breast cancer," Dukan hauled him into court.
Cohen's lawyer seems unconcerned about the outcome. Calling the libel action "ridiculous," he maintains that experts are "unanimous in believing that the Dukan diet carries grave risks."
The case is expected to go all week in a Paris courtroom. So far the Middleton ladies have stayed mum on the controversy.
RELATED STORIES:
Pippa Middleton Goes On Post-Wedding Vacation