Donald Trump Not Running For President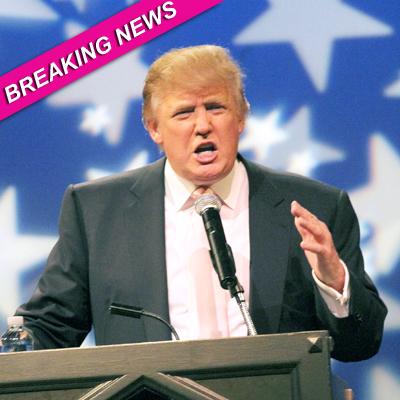 Sorry, America, Donald Trump is not running for President.
Real estate mogul and reality TV host Trump has decided not to seek the Republican nomination for the presidential race in 2012, he announced Monday.
"After considerable deliberation and reflection, I have decided not to pursue the office of the Presidency," Trump said. With his usual hubris he continued. "This decision does not come easily or without regret; especially when my potential candidacy continues to be validated by ranking at the top of the Republican contenders in polls across the country.
Article continues below advertisement
Despite a skewering by President Obama at the White House Correspondents Dinner, and a backlash that included sponsors pulling their ads from his television show after comments he made about Obama that some deemed racist, Trump said he believed he would have won the nomination and the presidency.
"I maintain the strong conviction that if I were to run, I would be able to win the primary and ultimately, the general election. I have spent the past several months unofficially campaigning and recognize that running for public office cannot be done half heartedly.
MORE ON:
Celebrity Apprentice