VIDEO: Author To Face Judge Thursday In 'Cough Syrup' Death Of 6-Year-Old Son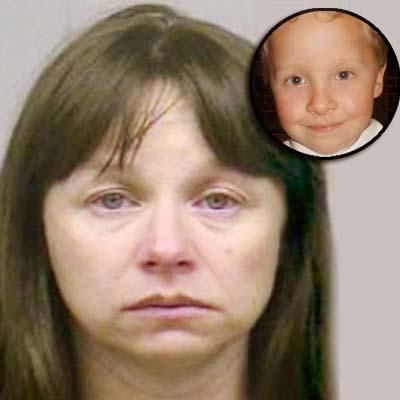 A 42-year-old Irving, Texas woman -- who claims she gave her 6-year-old son too much cough syrup -- will face a Massachusetts' judge Thursday on a fugitive charge related to the death of the boy, whose body was found dumped off the side of a dirt road.
Author Julianne McCrery faces second-degree murder charges in connection with the death of her son, Camden Hughes, who died of asphyxiation, officials in Maine said; the death has been declared a homicide.
Article continues below advertisement
McCrery said that she gave her son too much cough syrup and admitted to dumping his body, which was recovered Saturday, a source told ABC News.
The tragedy is spread out over most of the New England region: According to officials, the boy likely died in New Hampshire, where the murder charges were filed. His body was recovered in Maine and McCrery was arrested in Massachusetts.
Because the case involves several states, McCrery faces a fugitive-of-justice charge, and for that, she will face a judge at Massachusetts' Concord District Court on Thursday.
Maine State Police Lt. Brian McDonough said Tuesday that the deceased 6-year-old "was clean" when they found him.
"His fingernails seemed clean and appropriate. He was a small kid, but I don't think he was undernourished. He's a very cute boy, and again, he was clothed well. The sneakers are virtually brand-new on him."
McCrery was arrested Wednesday at a highway rest stop close to Chelmsford, Massachusetts, police said. ABC News reported that sources said McCrery told the arresting officer, "I killed my son. I want to kill myself."
Article continues below advertisement
McCrery is the author of a book about healthy sleep habits titled Goodnight, Sleep Tight. Her criminal history is well-documented in Texas, where she's been arrested two times in connection with prostitution, and once for dealing drugs, according to the AP.