Amy Winehouse Drinks Vodka Before Entering Rehab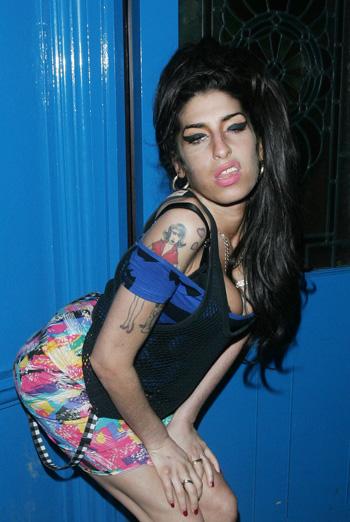 RadarOnline.com Staff Reporter
Amy Winehouse checked into rehab this week at the urging of her father, but on the way to the clinic, she was seen drinking vodka.
A rep for the troubled singer confirmed that Winehouse entered The Priory Clinic in London on Wednesday for treatment .
The rep said in a statement: Winehouse "has embarked on a treatment program at the Priory Clinic. She wants to be ready for performances in Europe this summer and decided to seek an assessment. She will remain at the Priory on doctors' advice."
Article continues below advertisement
But before checking-in, the Rehab singer, 27, reportedly drank a miniature bottle of Smirnoff vodka which she purchased at local store.
A customer at The Meadway Food and Wine Store in Southgate, North London, told The Sun Newspaper: "She seemed out of it. She was stumbling about, slurring her words.
"I was shocked to see her buy vodka so early in the day and even more shocked to see her knock it straight back."
Moments before the Back To Black singer shocked customers inside a nearby hair salon after she dashed in to use the bathroom where she could be heard vomiting before she left.
The singer's father Mitch Winehouse had been having concerns about his daughter drinking too much again and suggested she get treatment.
Her spokesperson decline to comment on her drinking and denied that she had been sick at the hair salon, but admitted that she was receiving treatment at the The Priory Clinic whose former patients include Kate Moss and Ronnie Wood.