Alec Baldwin & Russell Brand Are Retro BFFs In 'Rock Of Ages'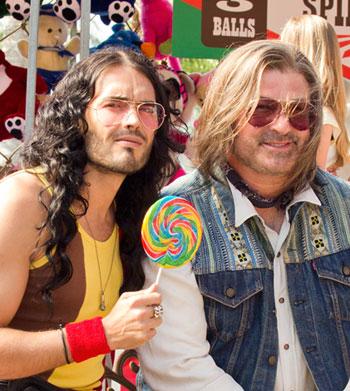 We're used to seeing Russell Brand in wild and crazy outfits – but Alec Baldwin! The 30 Rock star has thrown over his suits and ties for long hair, bandanas, huge sunglasses and Levi jackets for his role opposite Brand in Rock of Ages.
Baldwin plays the owner of a rock club and Brand is the crazy guy who runs it.
Director Adam Shankman, who couldn't resist tweeting this fun pic from the set in Miami, has also brought Tom Cruise, Catherine Zeta-Jones and Mary J. Blige into the fun house.
Article continues below advertisement