Born In The U.S.A.: White House Releases President Obama's Birth Certificate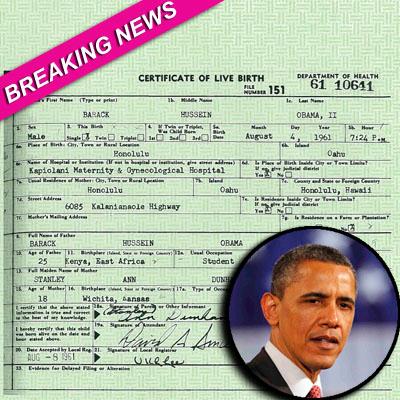 Will this be the death of the Birthers?
Responding to murmurs from political opponents that President Barack Obama might not have been born in the U.S.A., the White House released the commander-in-chief's birth certificate on Wednesday.
"The president feels this was bad for the country, that it's not healthy for our political debate," White House spokesman Jay Carney told the AP of the release.
Article continues below advertisement
The document shows Mr. Obama was born Barack Hussein Obama II, at 7:24 pm on August 4, 1961, at Kapiolani Maternity and Gynecological Hospital in Honolulu, Hawaii.
He'd previously released a shorter version prior to being elected president in 2008.
RELATED STORIES: