Exclusive
Rebecca Black: 'I Don't Want To Be Known As The Friday Girl'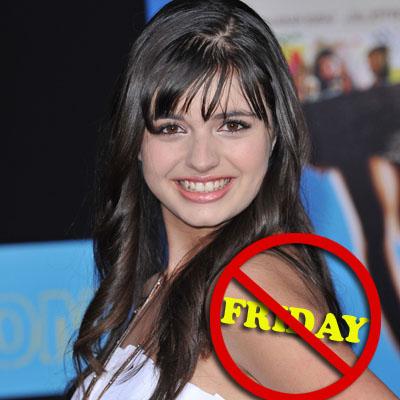 Rebecca Black's not thanking God for Friday.
On the contrary, the 13-year-old Anaheim, California girl -- whose auto-tuned ditty Friday has garnered more than 118 million YouTube views, and made her famous -- is ready to move on.
"I don't want to be known as the 'Friday' girl," she told the AP this weekend. "Hopefully, I can be known as Rebecca Black and not the 'Friday' girl. I want to be a performing artist. That's what I've always wanted to do."
Article continues below advertisement
Friday's hardly been critically-acclaimed for the attention it's received: As far as the critics who've ripped her efforts, Black said that as a victim of schoolyard bullies, she'd "learned to have a thick skin" long before she became a viral sensation.
"I was bullied all the time in school," Black said. "I don't know what was so different about me that made people want to pick on me. I thank those people because if it wasn't for them, I wouldn't be here right now. I would probably still be sitting at home crying. I've dealt with that my whole life.
"I laugh at them now."
RELATED STORIES: