PHOTOS: Robert Pattinson & Kristen Stewart Strip Down For Breaking Dawn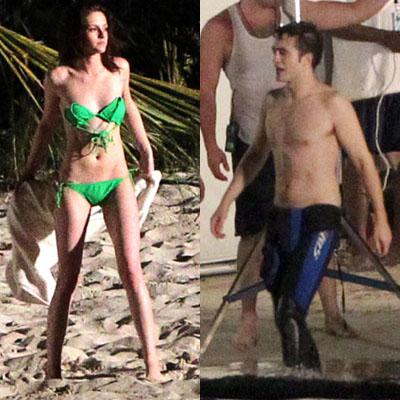 by Radar Staff
Robert Pattinson and Kristen Stewart showed why they're sexy A-listers while shooting Breaking Dawn in St. Thomas in the Virgins Islands.
These just-released pics, taken last week, show the stars stripped down for a beach scene, which is said to be the last in the film.
Hunky Pattinson went shirtless in black jeans, while Stewart filled out a green bikini to perfection.
Pattinson's new film, Water For Elephants, is in theaters now. The Twilight Saga: Breaking Dawn - Part 1 hits theaters November 18.
Article continues below advertisement