PHOTO: LeBron James' Mom Gloria -- The Old Mug Shot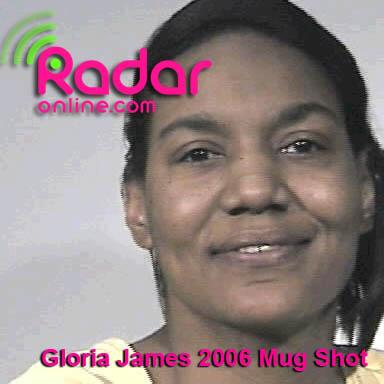 LeBron James' mother Gloria didn't have to pose for a mug shot Thursday after being arrested for allegedly slapping a valet in drunken tiff at a posh Miami Beach hotel, but a few years ago, she wasn't so lucky.
RadarOnline.com has obtained Gloria James' mug shot from back in January, 2006 when she was arrested for drunk driving in Akron, Ohio.
In May of that same year, she pleaded no contest to four charges in connection with the incident. She had to perform 100 hours of community service, cough up $550 in fines and damages, and attend a class on the dangers of drug and alcohol abuse.
Article continues below advertisement
Perhaps, her prior brush with the law explains Gloria James' apparent mistrust of police. In the police report following her latest arrest in Miami Beach Thursday, Gloria, who was allegedly intoxicated at the time of this latest incident, was described as being uncooperative with the officers at the police station.
According to the report obtained by RadarOnline.com: "While at the station (two officers) tried to speak with the arrestee who was then very uncooperative, stating: 'I'm trying to trust you, but I don't trust your kind. I don't trust the officer who arrested me.'
"Arrestee stated that she knew our procedures... that she was not going to cooperate because she did nothing wrong."
As RadarOnline.com previously reported, James was cited with misdemeanor simple battery and disorderly intoxication for allegedly hitting the valet attendant in the face. The incident allegedly happened during an altercation at the swanky Fontainebleau resort in Miami Beach around 4:57 am ET Thursday.
James was issued a citation for misdemeanor simple battery and released on her own recognizance with a promise to appear in court at a later date.
RELATED STORIES: