Exclusive
Nick Cannon Gives Out Home Phone Number - On The Radio!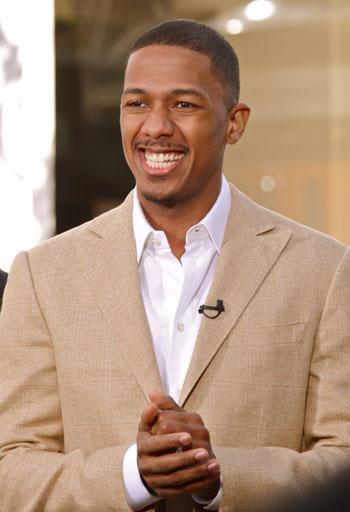 by Radar Staff
Now we all have a way of personally congratulating Mariah Carey when she finally gives birth to her twin babies!
The singer's hubby, Nick Cannon kindly broadcast the couple's home phone number on his New York-based radio show Thursday, sparking an avalanche of phone calls.
One excited and lucky fan even got to speak directly to Cannon's mega-star wife – something we are sure she was thrilled about!
Article continues below advertisement
After the surprise offering, Cannon explained his bizarre judgment call by tweeting: "Home phone numbers are just like Twitter anyway. I use this more than I use my home phone. So what's the big deal?
"Think my wife will be mad at me? Lol (laugh out loud)... I don't care. I'm the man!!" he tweeted.
The singer turned TV host seemed to have a few second thoughts though, as he later tweeted: "My wife is going to kill me over this ... Just gave out my home phone number on air and my pregnant wife picked up the line oops!"
And Cannon soon saw the error of his ways, as he admitted: "Sometimes I get a little too carried away on the radio...
"Thanks to my amazing wife for being a good sport and allowing me to make good radio. Mariah Carey you are the best!"
Cannon said last week that "it's any day now" until the Vision Of Love singer gives birth to their twins – they are expecting a boy and a girl.
Don't forget, in the summer of 2010, RadarOnline was first to report that the singer is expecting.