Kara DioGuardi Reveals Dark Secret -- I Was Molested & Date Raped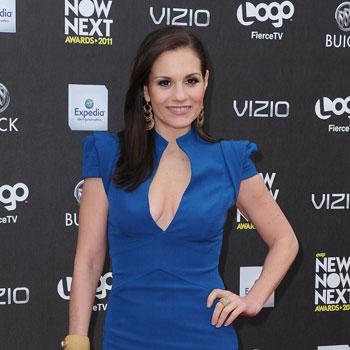 By Cliff Renfrew
Radar Staff Reporter
Former American Idol judge Kara DioGuardi has revealed that she was molested as a child and that, as a young adult, she was the victim of date raped by a well known music producer.
The shocking revelations come in her new book, A Helluva High Note, in which she also lifts the lid on the behind the scenes secrets of American Idol.
The well-known songwriter says at the age of 11 a teenage family friend repeatedly molested her.
Article continues below advertisement
"On one particular day, he took me into the back shed of his house and put his hands all over my body, "I remember freezing and not knowing what to do."
DioGuardi wrote about the revelations in an excerpt posted by E! News.
In another shocker, DioGuardi tells how as her career was starting to really take off, she went on a cordial date with a "fairly known music producer" who then sexually forced himself upon her after a cordial dinner.
"Within a few hours, he was on top of me, pumping, sweating, and speaking to me in Spanish, not a word of which I could understand," DioGuardi writes.
American Idol's Booted Paul McDonald Dating Twilight Star Nikki Reed!
She claimed that she remained silent about the incident to protect her career, but that she was also subjected to sexual harassment from a "hugely successful artist" who was obsessed with pornography and hiring strippers to perform sex acts for his viewing.
Article continues below advertisement
DioGuardi -- who married general contractor Bill McCuddy last July -- also tells how she was struggling to get pregnant via IVF treatments when she dramatically left Idol on Season 9.
She writes: "I wanted a child and there was no way I could get pregnant under the stress of eighteen-hour work days and live TV. . . My desire to be in control of my destiny was larger than my need to be a household name."