Exclusive
Reality Star Jackie Madden Held Up At Gunpoint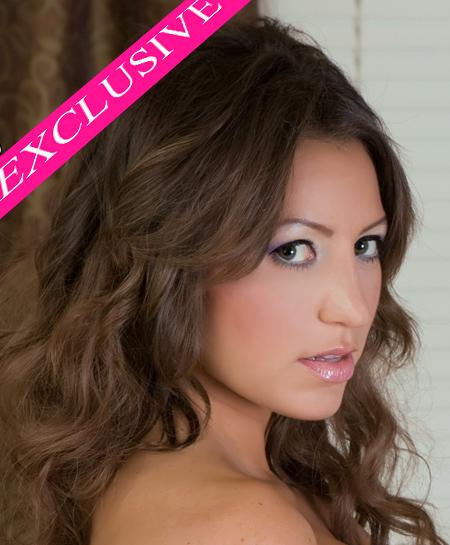 By Radar Staff
Reality star Jackie Madden was held up at gunpoint Thursday night and she described the frightening experience exclusively to RadarOnline.com.
"This is the scariest thing that's ever happened to me," said the star of VH1's You're Cut Off!, a show about spolied rich girls who are cut off from their family fortunes.
Jackie was promoting her new single, Falling, at Street Market Radio in New York City when three men burst into the studio brandishing a gun and ordered everyone to the ground.
Article continues below advertisement
"The guys were screaming at everyone to hand over their wallets, phones and watches and telling us all to get on the floor," she said.
"At first I thought it was a joke, part of the show that was live streaming, but when everyone hit the floor I knew it was for real."
Luckily, Jackie didn't have anything stolen because she fell to the floor covering her purse with her body.
The three men wore dark jeans, black t-shirts and scarves over their faces and they ripped camera equipment off the walls and gathered up valuables from other people in the studio.
"I was terrified I was going to die," Jackie said. "I was praying to God and saying goodbye to my parents, my brother and my dog."
However, Jackie had a good self defense plan. "I just read in Cosmo that stiletto heels can be a weapon and I was wearing 5 1/2 inch Christian Louboutin heels, so I knew if I had to I could use my shoes against one of the guys."
A spokesperson for the New York City PD confirmed to RadarOnline.com that they arrested three suspects, ages 30, 28 and 30.
They were possibly assisted by the video running in the studio -- Jackie said it's now in police custody.
After a visit to the police station Jackie said the reality of the situation finally hit her. "I broke down crying hysterically."
The reality star is promoting her new album and her song Falling is #39 on the Billboard Dance Chart.
RELATED STORIES: