Heidi Montag's Mom Cheats Death In Mountain Bike Accident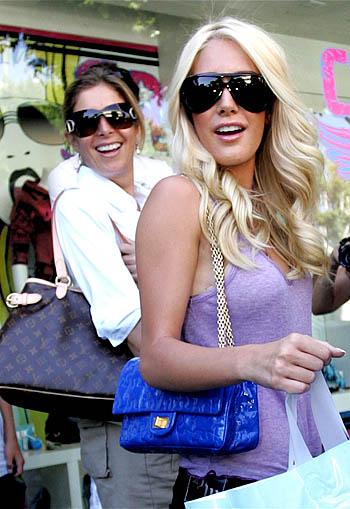 Darlene Egelhoff, reality TV star Heidi Montag's mother, had a terrifying mountain bike accident while on vacation in Utah.
Egelhoff – who remains estranged from her famous daughter – was biking off-road with husband Tim Egelhoff when she lost control and plunged down a steep rock face.
Later, she twittered: "Near death experience on super steep slick rock in Moab! Rolled a couple times, stopped on the edge of a cliff! Scrapes& bruises PRAISE GOD!"
Article continues below advertisement
Her husband told RadarOnline: "Darlene is good she is going to be fine – we just got involved in a scary adventure in the back country of Utah. You have to be safe out here because it can get pretty steep on the trails.
Darlene Egelhoff, who was seen with Heidi in several episodes of the now-canceled reality series, The Hills, documents her life on her self help blog Metamorphosis Of A Mother, in which she is often very candid.
In an entry on January 29, 2011, she shockingly wrote about one night that she "thought might be my last" due to an adverse reaction to sleeping pills while she was drinking alcohol.
Darlene and Heidi haven't spoken in over a year. The relationship took a turn for the worst after an episode of The Hills in which Egelhoff told her daughter she didn't "look good" after undergoing ten plastic surgeries in one day.