Exclusive
EXCLUSIVE: Michael Lohan Apologizes To Family 'I'm So Sorry'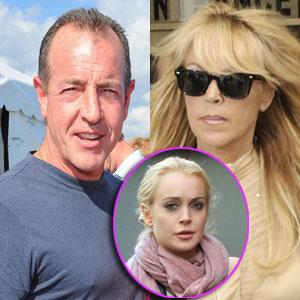 Michael Lohan has decided that he wants to start mending fences with his estranged family and in an emotional plea has exclusively told RadarOnline.com that he is "so sorry" and wants to apologize to his family.
"I'm so sorry," Michael said in an attempt to begin rebuilding a relationship with Dina and their four children, Lindsay, Michael, Ali and Cody.
"I want to apologize to my wife and children for not concentrating on helping them and taking the focus off of them. I totally neglected focusing on them.
Article continues below advertisement
"I was angry at Kate Major and I should have been focusing on my family - Dina, Lindsay, Michael, Ali and Cody.
"It's no excuse, but I followed my heart and my co-dependency issues, made very clear by Dr Drew, which will air on Celebrity Rehab, got the best of me.
"Instead of focusing on myself and my family, I tried to help people like Kate, who conned me.
"It's time to focus on my family, what Dr. Drew and his team, taught me and all the great things I learned and the life I led following my work at Teen Challenge."
As RadarOnline.com previously reported, Dina and the children have been estranged from Michael in the past few weeks. Lindsay and her mother told RadarOnline.com that his decision to appear on Celebrity Rehab blindsided them and they did not visit him while he was on the show filming.
"Lindsay is not talking to her Dad now," Dina told RadarOnline.com in mid-March.
RELATED STORIES: