Exclusive
EXCLUSIVE: Judge Judy Will Return To Court Next Week After Health Scare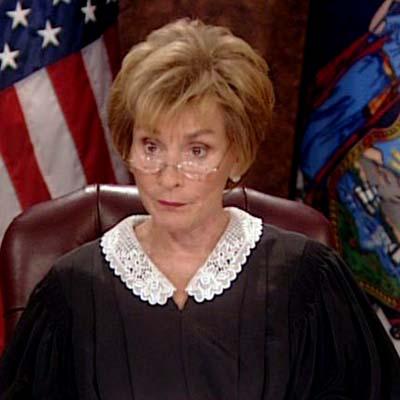 Judge Judy has confirmed she is returning to the bench and will pick up her gavel again next week, RadarOnline.com has exclusively learned.
"She is feeling better and will be returning to work in Los Angeles to shoot new cases on April 12 and 13," a production insider told RadarOnline.com.
The TV judge was released from a Los Angeles-area hospital last Thursday after an overnight stay following a health scare.
Article continues below advertisement
Sheindlin experienced nausea and abdominal pain while taping her syndicated legal show at a Los Angeles studio last week and was taken by ambulance to Cedars-Sinai Medical Center for tests.
As RadarOnline.com exclusively reported, the 68-year-old judge started talking gibberish before telling shocked audience members she "needed to stop.h"
"She was just sitting on the stand during her show taping and she started saying things that didn't make any sense," an insider said.
"She said, 'I need to stop, I'm not feeling well.'"
But after a short stint in the hospital, the hard-talking television favorite is on the mend.
"She went back to New York after the hospital scare," according to the TV spy.
"They cancelled her tape days and will make up those days later, probably sometime during the summer."
RELATED STORIES: