Exclusive
EXCLUSIVE: Jermaine Jackson On Losing Child Support Battle: 'Justice Is Not Justice'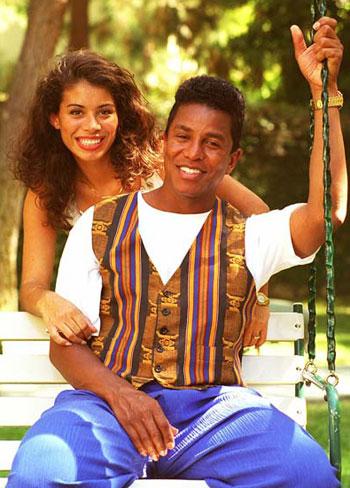 Michael Jackson's brother Jermaine was in court Friday battling with his ex over child support and when the judge denied his claim to lower the amount he pays he exclusively told RadarOnline.com that he wasn't happy about the ruling.
"Justice is not justice. It is so unfair," Jermaine exclusively told RadarOnline.com outside a Los Angeles court room, where he is appearing against Alejandra Jackson, the mother of two of his children.
Article continues below advertisement
Jermaine was seeking to lower his monthly payments to Alejandra for their two children, but Commissioner Nancy Pogue denied his motion and ordered that he will continue to pay $3,000 a month in child support.
In addition, according to his ex, Jermaine is over $100,000 behind in his payments to Alejandra.
"He's $100,000 back on child support and he says he doesn't have it," Alejandra exclusively told RadarOnline.com. "I want him to do this right thing by his children."
His lawyers argued that his income is "totally inflated. He's a great entertainer that doesn't have consistency from year to year. Fame doesn't always translate into money."
Alejandra told RadarOnline.com that her relationship with Jermaine is "complicated," but that she wants the financial settlement to be finalized today.
"People think that I don't work, but being a mom of 5 kids, that alone is work. I want this to be done so I can move on with my life."
Article continues below advertisement
She is also involved in a lawsuit with Michael Jackson's estate, who want her to move out of the Jackson family compound and she told RadarOnline.com what she is trying to accomplish in that situation. "I just want my children to have a secure place, a home."
Alejandra spoke fondly about Michael's three children. "They're beautiful," she said.
Check back with RadarOnline.com for updates about the hearing.