Bruno Mars Follows Nick Cannon's Lead, Gives Out His Phone Number On The Radio!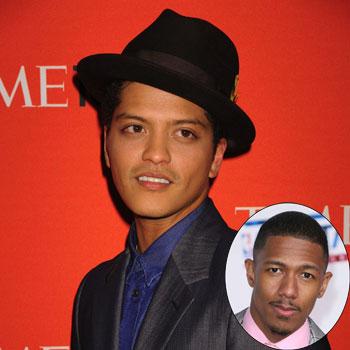 Last week, Nick Cannon gave away the family phone number on his radio show, and one fast-dialing fan got to speak to his mega-star wife, Mariah Carey.
Who knew he'd be starting a trend?
Singer Bruno Mars followed in his footsteps, during an appearance on Cannon's New York-based radio show Wednesday.
"My ridiculousness is contagious!" Cannon tweeted. "@BRUNOMARS just gave his cell phone # out live on the air @923nowfm."
Article continues below advertisement