Betty White & NBC Ink Deal For 'Off My Rocker' Prank Show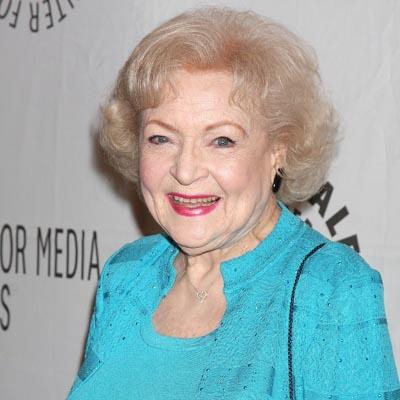 Move over, Ashton: TV has a new resident prankster, as pop culture phenomenon Betty White has agreed to a 12-episode deal with NBC to host and produce Betty White's Off Their Rockers, a laugh-fest that will show senior citizens playing pranks on young people.
"People have been telling me that I'm 'Off My Rocker' for years -- now I can prove it," White said in a statement.
Paul Telegdy, NBC's EVP of Alternative Programming, called White "a comedic genius who escalates hilarity in any situation.
Article continues below advertisement
"Viewers will thoroughly enjoy watching her pull one over on the unsuspecting youth of America."
No premiere date has been set.
Last year was huge for the 89-year-old Golden Girls star, as she starred in a Super Bowl ad, hosted a top-rated Saturday Night Live episode (for which she won an Emmy Award), and returned to TV in a hit sitcom called Hot In Cleveland.
RELATED STORIES:
Betty White - Golden Girl, Emmy Winner, & Now - Forest Ranger?!?