VIDEO: Gwyneth Paltrow Makes 'Sexy' Return To Glee!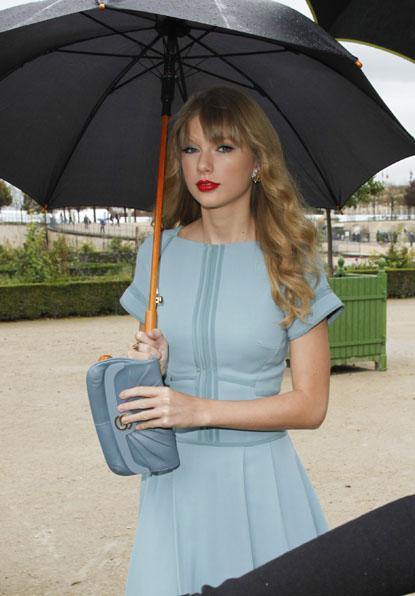 Gwyneth Paltrow returned with a bang -- so to speak -- to Glee Tuesday night, reprising her role as quirky substitute teacher Holly Holliday.
The episode focused on SEX-SEX-SEX, with Holliday attempting to teach the kids -- and even some adults -- about the birds and the bees. (And yes, at one point, she even whips out a condom and a cucumber, scaring the kids off of salads for life).
Paltrow sang several songs -- kicking off with a rousing cover of Joan Jett's Do Ya Wanna Touch Me, later followed by Fleetwood Mac's Landslide, and a fabulous duet by Gwyn and Matthew Morrison of Prince's Kiss.
Article continues below advertisement
Watch Gwyn Sing Do You Wanna Touch Me
Other highlights of Tuesday's night's episode included Santana coming out as a lesbian and telling Brittany she loves her; Lauren asking Puck to make a sex tape with her (he declines); Finn and Quinn hooking up; Kurt's uber-cool dad giving him pamphlets on gay sex; Emma revealing she and new hubby Dr. Carl (John Stamos -- also making a delicious return cameo) haven't yet had sex after four months of marriage -- and in the final seconds of the show, the best surprise of all: Mr. Schue kissing Holly Holliday!