'Real Housewives' Joe Giudice Arraigned On Fraud Charges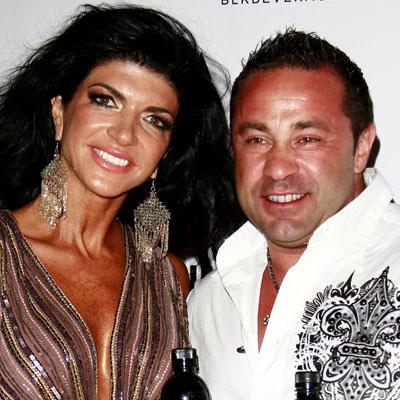 Real Housewives of New Jersey star Teresa Giudice's troubled husband Joe Giudice briefly appeared before a judge at Paterson Municipal Court in New Jersey today, RadarOnline.com can reveal.
Giudice, 40, who was arrested on Friday on charges he fraudulently obtained a New Jersey driver's license.
He was arraigned before Judge Philip Fenster and ordered to re-appear at Paterson Superior Court on April 19, 2011.
Article continues below advertisement
A court spokesperson told RadarOnline.com: "He appeared briefly in person and told the judge he would have a lawyer at his next appearance – the $50,000 bail posted for him will remain in place until his next court appearance."
According to local prosecutors, Giudice used his brother's ID and personal information to get a new license at a motor vehicle office in Paterson, NJ.
The charges include fraudulent use of an ID and forgery and carry a prison term of up to 10 years, according to reports.
Two friends posted $50,000 bond for Giudice over the weekend to get him out of jail before his court appearance this morning.
While Joe was stewing in jail RadarOnline.com reported that his wife Teresa went to her book signing at the Mount Airy Casino Resort in the Poconos.
Her husband was arrested at the couple's home and charged with fraudulently obtaining a state driver's license.
While he spent six hours being processed at a local police station, Teresa went to her book signing at the Mount Airy Casino Resort in the Poconos – Teresa's mother drove him to meet his wife.