PHOTOS: Sexy Stars And Their Crazy Piercings!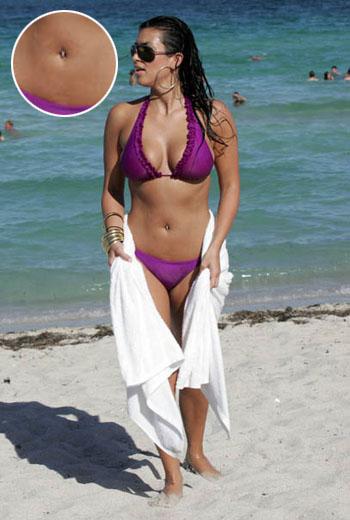 The trendy Hollywood stars know that having a hot body is a must, and what better to way to show off how edgy you are by some fun body piercing? With solid abs and killer legs, stars take the next step and adorn their hard bodies with a little bling that really shows off all they have to offer.
RadarOnline.com has a list of the sexy stars who have crazy piercings – not just in their ears but lots of other sexy places too.
Article continues below advertisement
Beauties like Kim Kardashian and Britney Spears have sexy belly button bling, but do you know who has her eyebrow pierced and how many piercings Christina Aguilera has?
Check out the gallery on RadarOnline.com to find out which sexy Hollywood star has a nose ring and there's even one cutie with a tongue ring. Ouch!
RELATED STORIES: