Neve Campbell Returns To Spotlight In Scream 4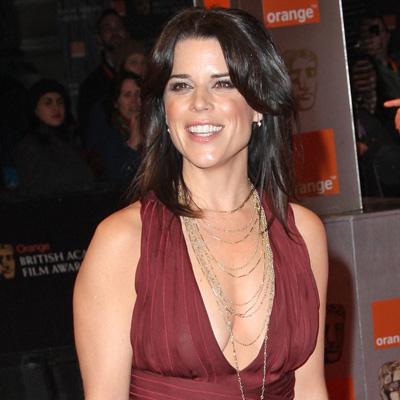 With a key role on the hit series Party of Five, as well as key roles in hit films such as Scream and Wild Things, Neve Campbell was one of the prominent up-and-comers in Hollywood in the mid-to-late nineties, until fading from the spotlight with fewer and lower-profile roles over the past decade.
The Canadian beauty, now 37, makes her return to the big time on the silver screen in the upcoming Scream 4.
Article continues below advertisement
She said in a press junket for the film on Wednesday that she relishes the chance to return to the film franchise, and work with the young actors featured in the film, such as Emma Roberts, Rory Culkin and Hayden Panettiere.
"It was great fun ... I have fun playing this character and doing these films always," she said.
"It was lovely to have a new cast come in. They were great. They came in with great enthusiasm and they were excited to be a part of it. As actors, I don't think we really needed to teach them the ropes in anyway. They're all professionals in their own right and did a great job."
Campbell said she's had fun playing the main character, Sydney, through many phases, as "she's the eyes of the audience in a sense.
"The audience is taken with her because they need one core character to really feel for in order for the horror and the humor to work. So for me, it's just been about being really straight and honest with her circumstances and being true to them and playing it in that way and letting everybody else sort of buzz around me and do a really fantastic job."
Beyond Scream 4, Campbell's got more things cooking, as she currently has two films in production: The Glass Man and Singularity.
Scream 4 hits theaters April 15.
RELATED STORIES: