Ne-Yo's 'Spreads Love With Music' With T-Shirt Line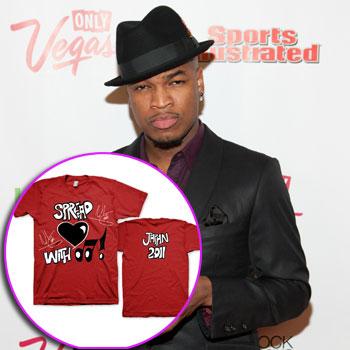 Ne-Yo is the latest celebrity with a cause, creating a line of t-shirts and posters to benefit Japan in the aftermath of the Tsunami. The hip-hop sensation designed the exclusive line of Spread Love With Music t-shirts to benefit Japanese relief efforts, and proceeds will go directly to the parts of Japan most devastated by the earthquake and tsunami.
Retailing for $25 in the Ne-Yo Official Store, the limited edition t-shirt's, which are available in red, black and white, feature the powerful message 'Spread Love With Music' (a heart takes the place of love and a music note replaces music) on the front, and 'Japan 2011' on the back.
Article continues below advertisement
The posters, which have the same message and graphics, sell for $10.
"You can absolutely spread love through music, and I think that's what's called for in this time of crisis," NeYo explained about his charitable venure.
To purchase items from Ne-Yo¹s line, click here.