Mike Myers Secretly Married Long-time Girlfriend -- 5 Months Ago!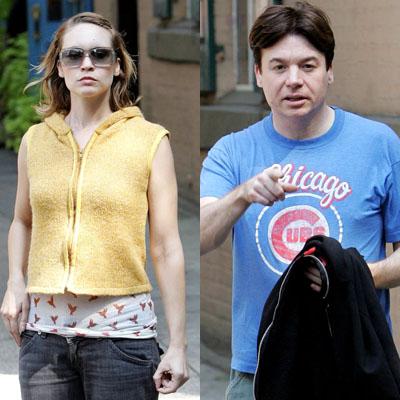 Yeah, baby!
Austin Powers star Mike Myers secretly married his longtime girlfriend, Kelly Tisdale, in a private ceremony in New York -- 5 months ago!
A rep for Myers confirmed the wedding news to The New York Post's Page Six, calling the ceremony "beautiful".
Myers, 47, and the thirtysomething Tisdale began dating in 2006 shortly after the funnyman split from his first wife, comedy writer/actress Robin Ruzan, after 12 years of marriage.
Article continues below advertisement
Ruzan's mother was Myer's inspiration for one of his most famous characters on Saturday Night Live -- 'Coffee Talk' TV host Linda Richman.
RELATED STORIES: