Madonna's Grandmother Dies Age 99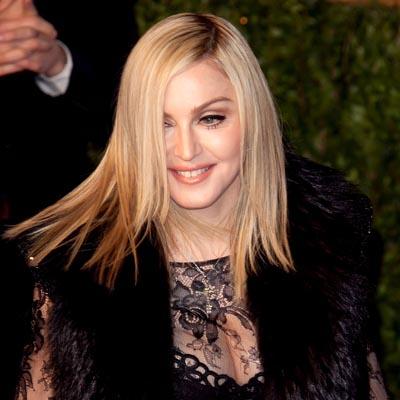 Madonna's grandmother, Elsie Mae Fortin died Wednesday, age 99.
The material girl was close to her grandma, who was due to turn 100 in June - leaning heavily on her after Madonna's own mother (also named Madonna) died of cancer when the singer was just five.
Madonna frequently visited her grandmother over the years, often staying with her for weeks at a time.
Elsie's obituary says she "passed away at her home on N. Dean Street in Bay City, Michigan, surrounded by friends and family on this very fitting Ash Wednesday.
Article continues below advertisement
"Anyone who knows Elsie Fortin knows that her door was always open! She was a touchstone in the lives of so very many. She was a gentle soul who listened without judgment and offered comfort, care, and always a home-cooked meal– there were no strangers to her. Elsie's kitchen table was a safe-haven and gathering hub for her children, their friends and families; to countless visiting grandchildren, cousins, spouses, longtime neighbors, and family friends.
"There was bacon, something sweet, and always more coffee at the ready; during the holidays there was meat pie, and occasionally the olive martini. She was regarded as second mother to many regardless of relation.
"Right to the end, she kept in touch with the concerns and details of her 97 descendants and their ever-changing lives. Up until Sunday of this week she was taking visitors, listening to Glenn Miller, and Skyping with distant family."
Elsie raised eight children of her own – four of them predeceased her.
Elsie's funeral liturgy is scheduled for 10am Saturday in South Union, Michigan.
RELATED STORIES: