VIDEO: Look Who's Dancing -- Kirstie Alley, Kendra, Ralph Macchio Among Dancing With The Stars Season 12 Contestants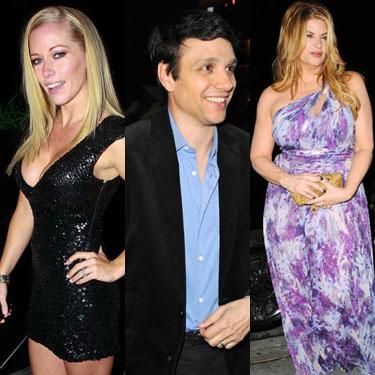 And so it begins.
ABC announced the 11 celebrities for the upcoming season of Dancing With The Stars Monday, with Playboy Playmate-turned-E! star Kendra Wilkinson, Karate Kid heartthrob Ralph Macchio and Look Who's Talking star Kirstie Alley among the most notable contestants.
Rounding out the cast include boxing legend Sugar Ray Leonard; gritty NFL star Hines Ward; Czech model Petra Nemcova; former WWE champion Chris Jericho; Loveline personality Mike Catherwood; rapper Romeo; Disney star Chelsea Kane; and the "Queen Of All Media" Wendy Williams.
Article continues below advertisement
The stars' Twitter pages were abuzz with energy following Monday's announcement on The Bachelor.
Kendra tweeted she was "SOOOO EXCITED," while Alley wrote, "woo hoo!! Let the games begin!!..... Gentlemen .. start your engines!!!"
ABC will announce which pros the celebs will be paired with on Wednesday's Good Morning America.
Dancing With The Stars' twelfth season premieres March 21 on ABC.