Lindsay Lohan's Infamous Ungaro Collection Hits eBay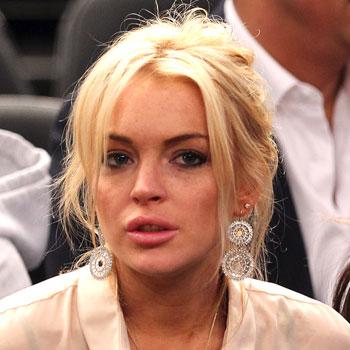 Lindsay Lohan's catastrophic catwalk collection for French design house Ungaro never saw the light of day in swanky department stores and boutiques, but Imaginary Socialite recently spotted her splashy styles on eBay.
While no pasties are currently being sold through the eBay retailer stylebug.com, the designer store has a few of the bright pink mini dresses from the Spring 2010 collection, which Lohan collaborated on with former Ungaro designer Estrella Archs as the Artistic Director.
Article continues below advertisement
While Ungaro's fashions usually retail in the thousands, the Lohan collection is being sold at bargain basement prices. A bright pink one-shoulder dress can be yours for $442.50 -- or best offer!
Soon after the critically panned collection debuted at Paris Fashion Week in October 2009, Elle Magazine reports that the French fashion house closed most of its boutiques, and major department stores like Saks Fifth Avenue and Neiman Marcus cleared their shelves of the line.