Emma Watson Will Make Magic As The New Face Of Lancome!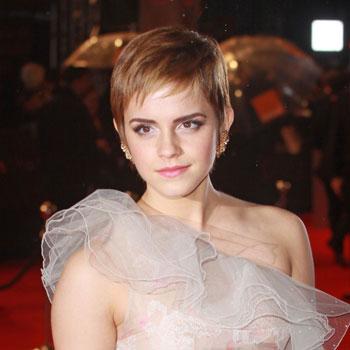 After breaking the news last week that she was taking a break from her studies at Brown University, Emma Watson followed it up with an exciting announcement: she is the new face of Lancome!
"It stars with an L and ends with an E," Emma tweeted on Monday. "I'm sure you have guessed the new face of Lancome is me!"
Though reported back in February by WWD, this is the first confirmation from both the Harry Potter star and the mega beauty brand.
Article continues below advertisement
Emma joins Penelope Cruz, Julia Roberts and Kate Winslet as Lancome's brand ambassadors.
"Thanks to her charm, romanticism and her incredible modernity, Emma Watson has become the icon of her generation," said Youcef Nabi, president of Lancôme International. "We are delighted by this new collaboration with Emma, who brings a fresh spirit to Lancôme."
Mario Testino will shoot Emma's first ad campaign.