Elizabeth Taylor's Son: 'My Mother Was An Extraordinary Woman'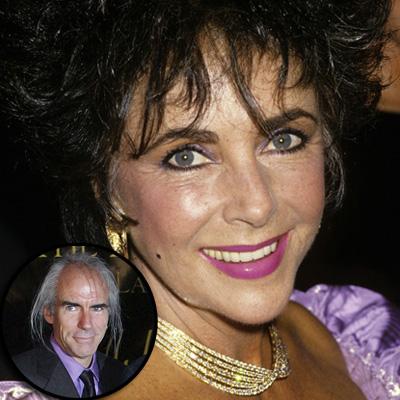 In wake of Elizabeth Taylor's passing, her son Michael Wilding has released a heartfelt statement on behalf of the family.
"My Mother was an extraordinary woman who lived life to the fullest, with great passion, humor, and love, " Wilding said. "Though her loss is devastating to those of us who held her so close and so dear, we will always be inspired by her enduring contribution to our world. Her remarkable body of work in film, her ongoing success as a businesswoman, and her brave and relentless advocacy in the fight against HIV/AIDS, all make us all incredibly proud of what she accomplished. We know, quite simply, that the world is a better place for Mom having lived in it. Her legacy will never fade, her spirit will always be with us, and her love will live forever in our hearts."
Article continues below advertisement
As RadarOnline.com previously reported, Elizabeth Taylor died peacefully Wednesday morning in Cedars-Sinai Hospital in Los Angeles at the age of 79. In addition to Wilding, she was surrounded by her other children Christopher Wilding, Liza Todd, and Maria Burton. In addition to her children, she is survived by 10 grandchildren and 4 great-grandchildren.
The Oscar winning star had been hospitalized six weeks ago with congestive heart failure, a condition with which she had struggled for some years. Though she had recently suffered a number of complications, her condition had stabilized and it was hoped that she would be able to return home. Sadly, this was not to be.
A private family funeral will be held for Ms. Taylor later this week. In lieu of flowers, the family asks that contributions be made to the Elizabeth Taylor AIDS Foundation. People wanting to send personal messages can log onto http://www.facebook.com/pages/Elizabeth-Taylor-Tribute.
A rep for Taylor asked that the public allow the family privacy during this difficult time.
The Elizabeth Taylor AIDS Foundation -- with whom the actress worked tirelessly with -- has posted the following message on its website: "We mourn the loss of legendary actress, businesswoman, and fearless activist Elizabeth Taylor. If you want to honor the memory of Elizabeth, you may do so either by making a contribution in her name to the foundation or by posting a personal message here http://www.facebook.com/pages/Elizabeth-Taylor-Tribute.
Article continues below advertisement
The American Foundation for AIDS Research also issued a statement to RadarOnline.com, saying: "The board of trustees and staff of amfAR mourn the passing of our beloved Founding International Chairman, Dame Elizabeth Taylor.
"Dame Elizabeth was without doubt one of the most inspirational figures in the fight against AIDS. She was among the first to speak out on behalf of people living with HIV when others reacted with fear and often outright hostility.
"For 25 years, Dame Elizabeth has been a passionate advocate of AIDS research, treatment and care. She has testified eloquently on Capitol Hill, while raising millions of dollars for amfAR. Dame Elizabeth's compassion, radiance, and generosity of spirit will be greatly missed by us all. She leaves a monumental legacy that has improved and extended millions of lives and will enrich countless more for generations to come. "