Exclusive
Elizabeth Banks Is A New Mom Through Surrogacy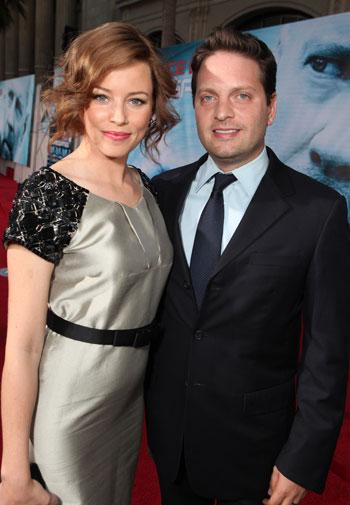 Comedic actress Elizabeth Banks' newest role is mommy, via a surrogate, she announced on Twitter, RadarOnline.com can report.
As usual the funnywoman added a dose of comedy to the news of the arrival of her bouncing baby boy, Felix: "What's greater than overjoyed? Megajoyed? Add humility, love, awe. Sprinkle w cute. Result: my new life as a mom. It's a boy!," she Tweeted on Wednesday.
Article continues below advertisement
Taking to her blog, Banks took a candid - and serious tone - about the long road it took to motherhood: "I have been very fortunate in life both professionally and personally. I have had untold number of opportunities to work with inspiring people, on great projects as an actress, and I have had a fantastic long term relationship of nearly 20 years with my now husband, Max," she wrote.
"The one true hurdle I've faced in life is that I have a broken belly. After years of trying to get pregnant, exploring the range of fertility treatments, all unsuccessful, our journey led us to gestational surrogacy: we make a 'baby cake' and bake it in another woman's 'oven'.
"From that came two miracles. The first was meeting our carrier and her husband who were truly humbling in their decency and generosity. And the second miracle was the birth of our baby boy, Felix Handelman.
"Felix means 'happy' and 'lucky' in Latin. And true to his name, Felix is a very happy baby and a blessing on our life.
And with the new role, comes new duties - diaper duty, that is.
"If you need me, I'll be changing dirty diapers and trying to get some sleep," she wrote.
Banks joins a long list of celebs who've turned to surrogacy as an option, including Sarah Jessica Parker and Matthew Broderick, Nicole Kidman and Keith Urban, Camille and Kelsey Grammer, and Dennis and Kimberly Quaid.
RELATED STORIES: