Charlie Sheen Wins Twitter Record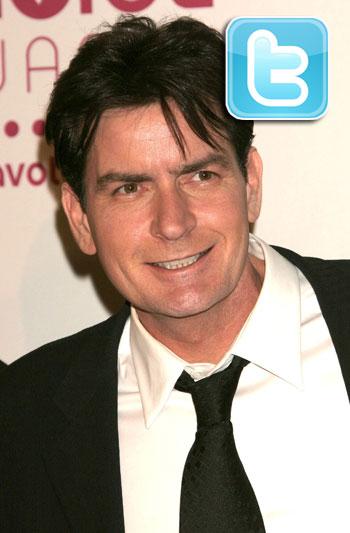 Charlie Sheen can use his token phrase 'winning' one more time.
Guinness World Records confirmed that the troubled actor had the fastest time to reach 1 million followers on Twitter, according to a press release on the Guinness World Records website.
The new record is 25 hours 17 minutes and was achieved by Sheen between March 1 and 2.
Sheen -- who's been on a bizarre media circuit this week after news of his hit CBS show Two and a Half Men had been permanently suspended, his wife filed a restraining order and his kids were taken away from him -- opened his Twitter account this week so he could have a direct conversation with his fans to tell his side of the story.
Article continues below advertisement
Sheen joins the Twitter ranks with such high profile celebs as Lil Wayne, who set a new Guinness World Records title for the 'Most 'Likes' on a Single Facebook Post in 24 Hours' with 588,243 'Likes'. And Lady Gaga, who is the Most Searched-For Female on the Internet, according to the 2011 edition of the records book, beating out the previous top female search target, former Alaska Governor Sarah Palin.