Charitably Chic (And Cheap!) -- Reese Witherspoon's Empowering Bracelet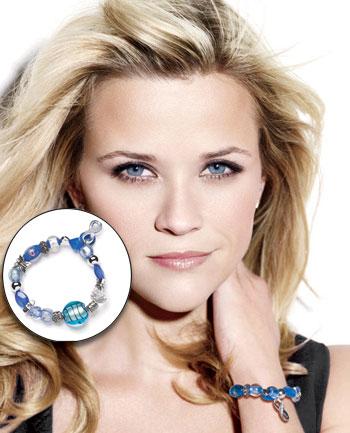 In honor of International Women's Day on March 8th, Avon lady Reese Witherspoon is doing her part to support the end of violence against women! The bride-to-be launched the Avon Women's Empowerment Bracelet, which features assorted faux-stone, glass and silvertone beads with an "infinity" charm, representing the unlimited opportunities for women when they live violence-free lives.
And talk about a steal! The bracelet costs only $10, with 100% of profits benefiting the Avon Foundation for Women programs dedicated to ending violence against women.
Article continues below advertisement
"It's unacceptable that 1 in 3 women worldwide is the victim of violence," Reese said in a statement for the beauty brand. "Help us ensure infinite possibilities for all women by speaking out against domestic violence, speaking up for women's empowerment and purchasing a product dedicated to changing that statistic."
To purchase Reese's charitably chic bracelet, click here.