Brittny Is Bringing 'Gastineau Glamour' Bling To HSN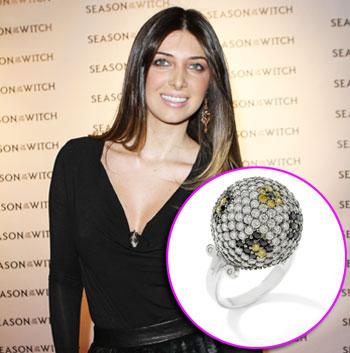 You may not be able to afford Brittny Gastineau's uber luxe Tres Glam jewelry collection, which Lindsay Lohan famously rocked at her February 23rd court hearing, but the New York socialite is expanding her blinging empire with a more pocket friendly collection for HSN.
The Gastineau Glamour line, which will debut on HSN Monday, March 21st at 2 a.m. and 9 p.m. (ET) is another collaboration between Brittny and her mother Lisa, which they describe as "modern interpretations of vintage styles."
Article continues below advertisement
"I've always had an eye for dressing and accessorizing, and Brittny and I are excited to bring our collection to life when we appear on HSN," said Lisa, who starred with Brittny in the E! reality show Gastineau Girls.
Brittny added, "My mom and I have always been extremely close and that will quickly become apparent when we appear on HSN. We can't wait to share the inspirations behind the designs and be able to demonstrate to a large audience the passion we have for jewelry."