VIDEO: Super Bowl Ads -- The Favs & The Flops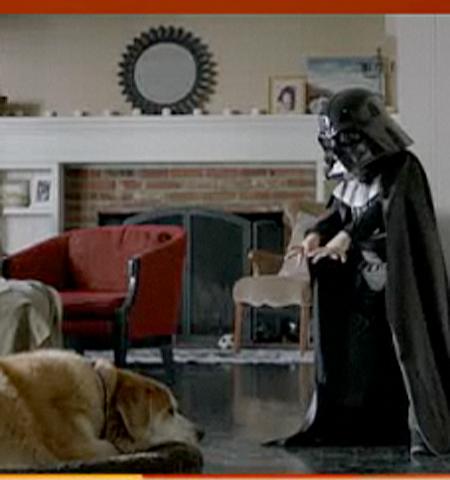 Sunday's Super Bowl provided plenty of water cooler talk for those who enjoy the game's innovative, high-priced ads, as standouts included a mini-Darth Vader using the force on Volkswagen's Passat, Eminem driving through his native Detroit in the Chrysler 200 Sedan, and Joan Rivers sporting the body of a 20-something for GoDaddy.com.
Watch the video on RadarOnline.com
On Monday's edition of The Today Show, experts Laura Petrecca, a business reporter for USA Today, and veteran ad man Donny Deutsch, gave their takes on what the hits and flops were for advertisers on the year's grandest stage.
Article continues below advertisement
"I think it's a year with a lot of talkers -- nothing like last year's Snickers ad with Betty White, but with the two minute ad with Eminem, people will be talking more than last year," Petrecca said.
"Overall I don't think the world was set on fire," Deutsch said, noting he did think the Darth Vader and Eminem ads were standouts in an otherwise weak field.
Other prominent ads which were gaining steam on the Web Monday included Roseanne Barr getting hit by a log in a Snickers spot; Kim Kardashian calling it quits with her trainer for Sketchers; and a Doritos ad showing a man teasing a pug through a glass door, before the dog barrels over him and the door.
Deutsch said, "What I don't like about the ads is the buffoonery of young men ... we constantly, with the beer ads and the chip ads, see young men acting like such idiots, and I'm not sure why that sells a product."