Tweet With Glee's Heather Morris This Friday!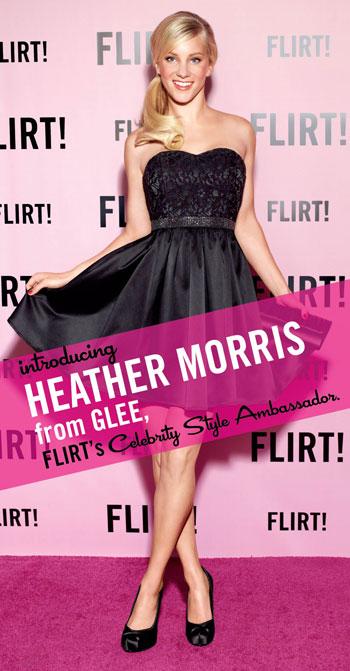 Heather Morris, who was named as the Celebrity Style Ambassador for FLIRT! Cosmetics in December, will be answering all your questions on February 4th via a live Twitter chat.
The blonde Glee girl, who is "thrilled" to have joined forces with the cosmetics company, started her promotional run on February 1st.
If you have a question for Heather, you can tweet it to @FlirtitGirl and the follow the conversation, which takes place February 4th from 11:30 am – 12:00 pm EST, at #FLIRTHeatherMorris.
Article continues below advertisement