Look Red Carpet Sexy! Style & Beauty Tips From The Pros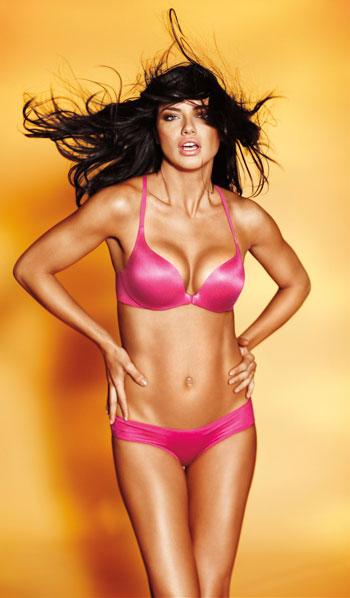 On Thursday afternoon, RadarOnline.com chatted with fashion and style expert Rachel Zalis and beauty expert Polly Blitzer at the Victoria's Secret store at The Grove in Los Angeles, where they filled us in on how the stars look so great on the red carpet! Keep reading to find out what we learned.
Almost every celebrity, regardless of the body type, wears some kind of shapewear.
"Choosing the right undergarments is essential in looking your best both on and off the red carpet," explained Rachel Zalis, showing off the Secret by Victoria's Secret Shapewear collection.
Article continues below advertisement
While we tend to think of shapewear in a not-so-sexy way, we were shocked to discover that the lingerie giant's latest collection of shaping slips, bras and booty lifters, is just as sexy as lace lingerie.
"Katy Perry wore this slip as a skirt to the Victoria's Secret Fashion Show last year," Rachel exclaimed, pointing to a skintight slip, which resembled an Herve Leger bandage skirt.
Comfort is always key when it comes to your undergarments.
And even stars have flaws, but they've also got makeup artists to work magic on them.
How do you hide those pesky fine lines and wrinkles on your face or body? Lighting can distort minor imperfections, so before you make your red carpet entrance, Polly Blitzer suggests trying a primer like VS Makeup Pro Airbrush FX Primer with SPF 20 ($14) to fill in lines (basically acting like skin spackle!) before you apply the rest of your makeup.
Article continues below advertisement
And we all know that fun in the sun does not translate to great skin, and that's why spray tanning has replaced the good old tanning bed for skin savvy stars. But there is nothing worse than those blotchy spots and streaks that self tanner can leave behind.
Polly demonstrated the Beach Sexy Flawless Instant Bronze Body Spray ($12) which is basically a tinted airbrushing spray to even out those imperfections.
"It can also be used to maximize or minimize cleavage," Polly dished, explaining that by adding a spray between the cleavage, can make breast appear more dramatic.
RELATED STORIES: