Exclusive
EXCLUSIVE: Dina Lohan Lands New Gig -- Hosting A Radio Show With Chaunce Hayden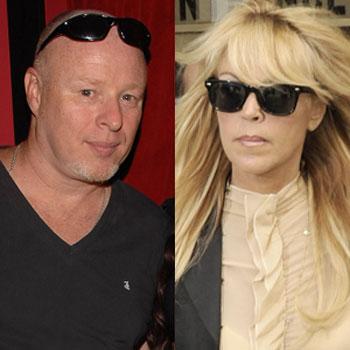 Lindsay Lohan's mother has lined up a new gig sure to put her in the heart of Hollywood... RadarOnline.com has exclusively learned that Dina Lohan will be hosting her own radio show!
While her daughter is struggling to stay out of trouble, Dina has lined-up a job hosting her own radio show with tabloid editor Chaunce Hayden and RadarOnline.com has the exclusive details about her new show.
Steppin On the Tabloids With Dina and Chaunce will cover gossip, celebs and edgy talk. Dina and Chaunce are taping their first test episode on Monday in New York City and after a dinner this week to iron out details the two are best buds.
Article continues below advertisement
"Dina and I have remarkable chemistry," Chaunce told RadarOnline.com exclusively. "She's a riot and gets my warped sense of humor! She's also not bad to look at…eat your heart out Howard Stern."
The show is in negotiations with several radio outlets, but the pair has decided to host a no-holds-barred show and no topic is off limits – not even Dina's daughter.
"A far as Lindsay goes, I'm not banned from talking about what's in the news…but you'll have to listen to what Dina says!"