COURT DOCUMENTS: Sharon Stone Files Restraining Order Against Schizophrenic Stalker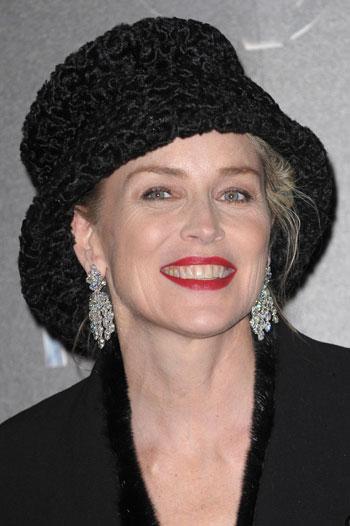 Actress Sharon Stone was granted a temporary restraining order against a stalker on Thursday and RadarOnline.com has obtained the court documents.
Bradly Gooden, 38, was discovered on February 11 by LAPD officers in Stone's California home after traveling from Ohio because he believes the house was "given to him."
COURT DOCUMENTS: Sharon Stone Obtains Restraining Order Against Stalker
According to the documents, Gooden made several delusional statements to the authorities when he was discovered in Stone's home, including that he believes he's Hillary Clinton's son.
Article continues below advertisement
"Gooden is a mentally ill and delusional individual, who traveled cross-country in his delusional mission to locate Petitioner Stone and take residence at her house," the documents state.
"Gooden has delusionally stated and confirmed that he believes that, at age 2, he 'wrote the script' of the current Oscar nominated film 'King's Speech,' and that he is an FBI agent.
Per terms of the restraining order, Gooden must stay at least 100 yards away from Stone and her three children – Roan, Laird and Quinn – her home, her place of work and her children's school and after-school activities.
"Gooden has committed on-going acts of stalking and harassment against Petitioner, in a knowing and willful course of conduct directed at her which has and is seriously alarming, annoying and/or harassing her, and that serves no legitimate purpose," the court document says.
"Petitioner has become seriously alarmed and has real and reasonable fears for her safety, and, most importantly, that of her minor children, as well as that of her friends, representatives and those around her."
A hearing is set for March 9, 2011, where it will be determined whether a permanent restraining order is granted.
RELATED STORIES: