Coco Gets Creative For 'Thong Thursday'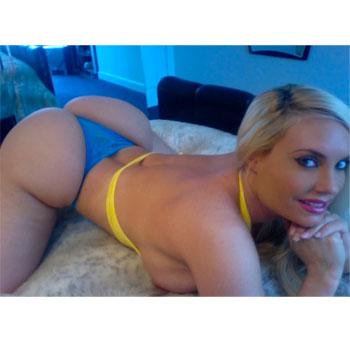 Oh, Coco! The big-bootied bombshell forgot to wear her thong on 'Thong Thursday', but have no fear. Ice-T's scandalous sidekick did some derriere damage control, creating a makeshift thong out of her booty shorts.
"I'm not wearing a Thong for Thong Thursday so I'm trying to get creative," Coco tweeted.
The crazily curved star followed it up by tweeting a sexy photo of herself, wearing a bright blue thong-like panty with a yellow halter bra, which barely covered her boobs.
Article continues below advertisement