Exclusive
Tori Spelling's Son Rushed To Hospital After Fall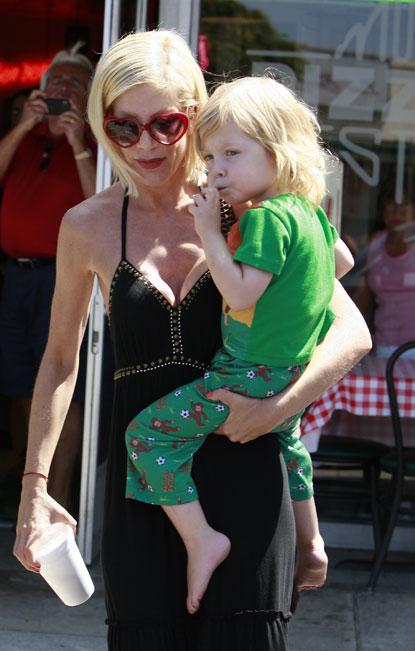 It's every mom's nightmare.
Tori Spelling's son, Liam, took a tumble Wednesday morning and hit his head, earning him a trip to the emergency room, RadarOnline.com can report.
The little boy, who turns four in March, fell off of the kitchen table and hit his head on the floor.
Following the fall Liam started vomiting and Tori, wisely rushed him straight to the hospital.
But it seems there's no permanent harm done thankfully, and Liam was released after an examination determined no serious injury had been sustained.
Article continues below advertisement
The reality TV mother of two took to her Twitter to inform her legions of followers about the terrifying inident: "Scary morning," she wrote. "Liam fell off kitchen table rt on back of his head. Strted throwing up.
"Jst got back from ER. He's better. Jut hve 2watch him."
Tori is also mother to two-and-a-half year old daughter, Stella. She is married to her Tori And Dean: Home Sweet Hollywood co-star, Dean McDermott.