Exclusive
Revoking Octo-Mom Doc's Medical License 'Too Severe Punishment': Judge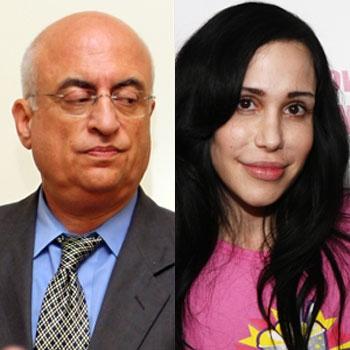 An administrative law judge in Los Angeles has determined that revoking the license of the Beverly Hills fertility doctor who treated Nadya Suleman, Octo-Mom would be too severe of a punishment, RadarOnline.com is reporting.
Instead Judge Daniel Juarez recommended that Dr. Michael Kamrava be placed on five years probation by the California Medical Board.
"The public would be adequately protected by a period of probation that includes, among other things, terms and conditions requiring (Kamrava) to complete an ethics course,'' Juarez wrote.
Article continues below advertisement
"It does not appear likely that (Kamrava) will repeat acts like transferring an excessive number of embryos as he did in the cases of (Suleman (Octo-Mom) and another patient), especially given the national publicity surrounding (Nadya Suleman's) case.
The Medical Board of California is expected to review Juarez's recommendation Thursday.
Kamrava treated Suleman beginning in 1997, leading to the birth of all 14 of her children, including her famed octuplets, who were born Jan. 26, 2009.