PHOTOS: Paris Hilton Arrested Again? Nah...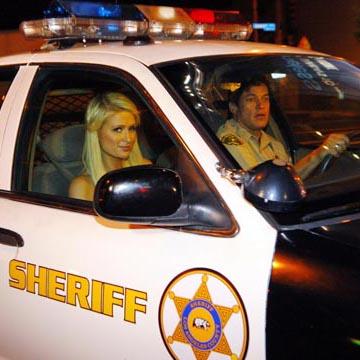 Paris Hilton once again found herself in a police car, but this time, she was on the right side of the law.
The busy socialite -- who's had several well publicized run-ins with the law -- was snapped with a sly smile as she shot a Public Service Announcement for the Los Angeles County Sheriff's Department Tuesday night as part her community service related to her cocaine arrest in Las Vegas.
RELATED STORIES:
Article continues below advertisement