Minka Kelly Not Marrying Derek Jeter 'In The Next Month'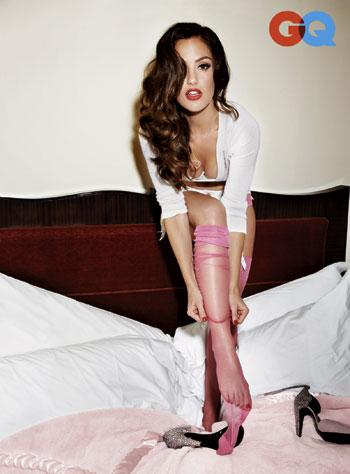 Derek Jeter's girlfriend Minka Kelly opened up to GQ magazine about where her high-profile relationship with the bright-eyed Yankee hunk is headed, and addressed a rumor involving her dog and a cross-country flight, RadarOnline.com has learned.
The Friday Night Lights beauty, 30, said she won't be needing anything old, new, borrowed or blue in the near future.
"I promise you, I'm not getting married in the next month," she said.
Article continues below advertisement
Kelly denied a story that was circulating last fall, claiming she called her baseball boyfriend when flight attendants wouldn't let her bring her dog aboard a flight from New York to Los Angeles.
"Do people think that somewhere in my brain, I think Derek can save me from someone telling me my dog can't fly?" said Kelly. "If that's the way I worked, he would have left me a long time ago."
The February issue of GQ hits newsstands January 25.