Kristen Stewart: 'It Bothers Me That I Can't Be Outside Very Often'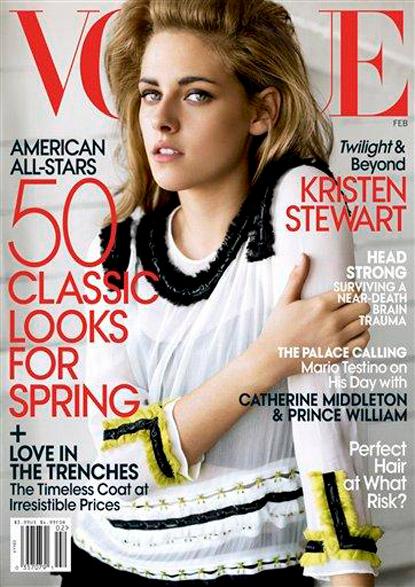 Kristen Stewart told Vogue in its' February issue that while she's grateful to have fame and fortune, the trappings of her own celebrity have her feeling boxed in, at times.
"There's no way to eloquently put this," Stewart, who plays Bella Swan in the smash hit Twilight series, told the magazine. "I just can't go to the mall.
"It bothers me that I can't be outside very often -- and also to not ever be just 'some girl' again," the 20-year-old beauty said. "Just being some chick at some place... that's gone."
Article continues below advertisement
It's not all downside, however, as Stewart -- who reportedly banked a cool $25 million for her efforts in the Breaking Dawn films -- said she's thinking about putting her wealth toward establishing a chain of halfway houses for runaways and trafficking victims.
"That would be amazing," Stewart said. "Right now it's the thing I feel most connected to."
Vogue is available at newsstands nationwide.
RELATED STORIES: