The King's Speech & Black Swan Lead BAFTA Nominations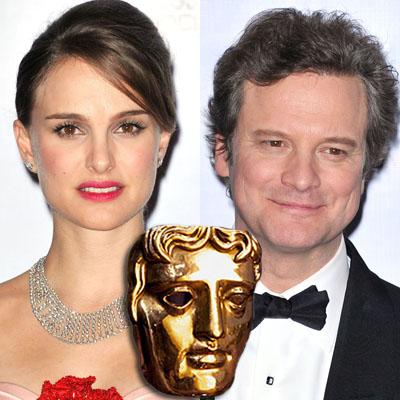 Here's another sign that the Oscars are right around the corner.
On Tuesday, nominations for the British Academy Film Awards -- the British equivalent of the Academy Awards -- were announced in London with The King's Speech leading the pack with 14 nomimations, followed by Black Swan with 12 nods.
Fresh off his Golden Globe win, Colin Firth, 50, scored a best actor BAFTA nomination for his critically praised role in The King's Speech.
Article continues below advertisement
Natalie Portman, another recent Globe winner, was nominated for best actress for her lead role in Black Swan.
BAFTA Beauty: Crave Worthy Couture On The Red Carpet
Other notable nominees: British actor Pete Postlethwaite, who died this month, received a posthumous supporting actor nomination for his role in the Ben Affleck directed bank heist film The Town; meanwhile 14-year-old newcomer Hailee Steinfeld earned a best actress nod for her breakout role in True Grit.
Firth will compete against Javier Bardem (Biutiful), Jeff Bridges (True Grit), Jesse Eisenberg (The Social Network) and James Franco (127 Hours).
Portman and Steinfeld will face-off with several big names for the best-actress prize, including Annette Bening and Julianne Moore (both from The Kids Are All Right) and Noomi Rapace (The Girl With the Dragon Tattoo).
The nominations for best film are: Black Swan, Inception, The King's Speech, The Social Network, and True Grit.
See the full list of nominees here.
The BAFTAs will be handed out February 15th in London.
The Oscar nominations will be announced next Tuesday, January 25.