Kelsey Grammer To Be Father Of The Bride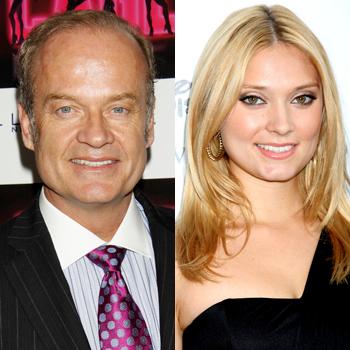 Kelsey Grammer is in a race to the altar with his daughter Spencer Grammer, RadarOnline.com has confirmed.
Kelsey's 27-year-old actress daughter has just announced her engagement to longtime boyfriend James Hesketh, and the father of the bride is said to be delighted.
Spencer, who stars in the ABC Family series Greek, is Kelsey's eldest daughter. Her mom is the Frasier star's first wife, Doreen Alderman.
Article continues below advertisement
Spencer has always had a good relationship with her dad but it has grown even closer since his split from wife Camille, reports Life & Style who broke the news of her engagement.
Kelsey is hoping to marry his girlfriend Kayte Williams before the end of February, even though his divorce from Camille is not yet final.
On Wednesday, he'll be back in court requesting a judge "bifurate" the proceedings. That's a option in California divorce law allowing the parties to separate the divorce from the property settlement so that the parties are free to remarry even while they continue to battle over the assets.